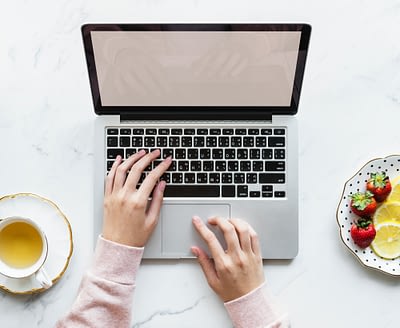 Copyright is a very serious issue, which should never be neglected. Let's speak about two scenarios. You are building a website and to make it looking nice and dynamic you want to fill it in with various images you have found online. There are billions of amazing photos, so why not to use it. However every image belongs to someone and if you did not get it from a free library like pixabay, unsplash or something similar you might find yourself in a bit of a pickle. So do not be surprised if you get an email from the owner of one of your images, who will ask you to pay for the photo usage. And believe me they will ask to pay quite a bit. So always be careful while choosing the right images for your website.
Second scenario is when you have a website with your own photos and you wish to protect them from being stolen by someone else.  For example you own a beautiful photo studio and quite obvious that you have no desire to find your photos on someone else's website without you permission. So what we can do is to disable "right click button" and people will not be able to use "save as image" and download your photos. For that function you can use such plugins like Envira Gallery or WP Content Copy Protection. While Envira Gallery is a premium plugin, it has many other useful functions such as watermark, plus sometimes it is wise to invest in something in order to protect your property.
Here is a list of  websites with free stock photos:
As a bonus here is a list of  websites with free transparent PNGs:
If you are interested to read more about this subject and in addition to that discover  a comprehensive list of free stock photo websites with a verdict on usability of each resource please check this article.
I am always on a lookout for new resources, so this article will be updated quite frequently. If you have other suggestions for some interesting websites, please let me know and I will add them to my list.